All Members have a chance to share in $10,000 CASH in our Spring Carnival of Cash Promotion!
Sunday 9th, 16th & 23rd September between 4-7pm | 2x $500 &  2x $250
Sunday 30th September between 4-7pm | 2x $250, 6x $500 & 2x $1000
Entry is simple, insert your members card whilst playing the gaming machines and turnover $30 or swipe your members card when making a purchase of $10 or more at each of our food and beverage service points
TRIPLE ENTRIES all day every Tuesday |  DOUBLE ENTRIES all day every Thursday 
Full terms & conditions available from Reception
HOME OF THE $10 BINGO 
Every Monday - Doors Open 9am | Eyes Downs 10am
Every Thursday & Sunday - Doors Open 6pm | Eyes Down 7pm
$10 a book of 10 games per sitting + $2 Jackpot Sheets
WIN 1 of 2 $100 Westfield Gift Vouchers every Monday in September between 7-9pm. 
Simply swipe your members card every day in the month of September and place your voucher into the barrel for your chance to WIN!
The Must See Show Of The Year!
WHEN | Friday 26th October
TIME | Doors Open 7.30pm SHOW | 8pm
WHERE | Skyview Room
COST | $25 per person
Wickety Wak Members, Rob Rosenlund & Tony Jeffrey mostly perform these days with the hilarious Dave Mitchell as "Outtawak". Their show includes send up's and songs of artists like Tom Jones, Kermit the Frog, Elvis Presley, Dolly Parton, The Platters, John Denver, and many more. Combine "Outtawak" with "Pearson & Harvey" from the Four Kinsmen, and you have a show that is even more hilariously funny and full of entertainment.
George Harvey is a true professional. For George, show business isn't just what he does, it's what he is. Since joining the Four Kinsmen in 1981, his career took him all over the world - from the concert stages of Australia to their own show in a major showroom on the Las Vegas strip. Robert Michael Pearson, was asked to join The Four Kinsmen in 1982. Over the next 30 years, Robert would develop his own style of comedy. He and on-stage partner George became incredibly attuned to each other, knowing instinctively what the other was going to do before they did it, making them one of the finest double acts Australia has produced.
The "Outtawak Pearson & Harvey" Show is a brilliant show featuring some of the most popular songs plus comedy and some magic with celebrity impersonations. When you experience this show, you're sure to enjoy a good laugh and a great time with one of "Queensland's Premier Variety Show Acts."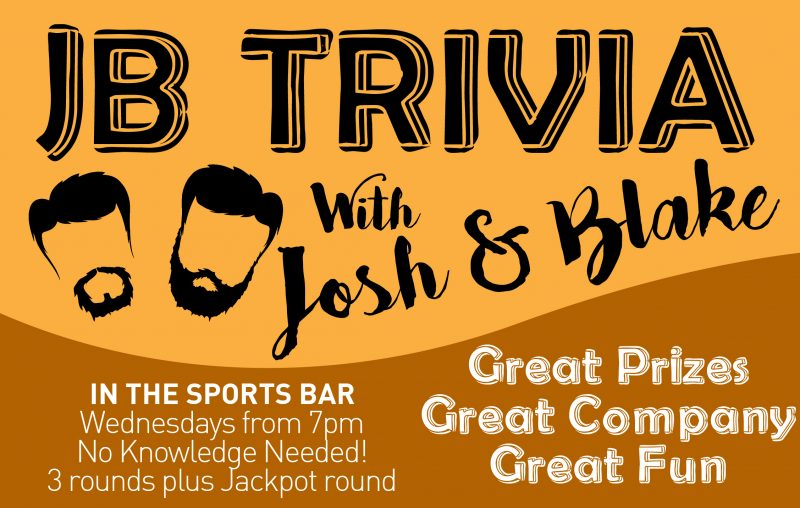 Thursday 20th September | Rob Rosenlund
Friday 21st September | Midnight Groove
Saturday 22nd September | Mick Evans
Thursday 27th September | Kylie Hogan
Friday 28th September | Glenn & Mitch
Saturday 29th September | Ear Candy
FREE LIVE ENTERTAINMENT
Held in the Keno Lounge
6:30pm - 10:30pm