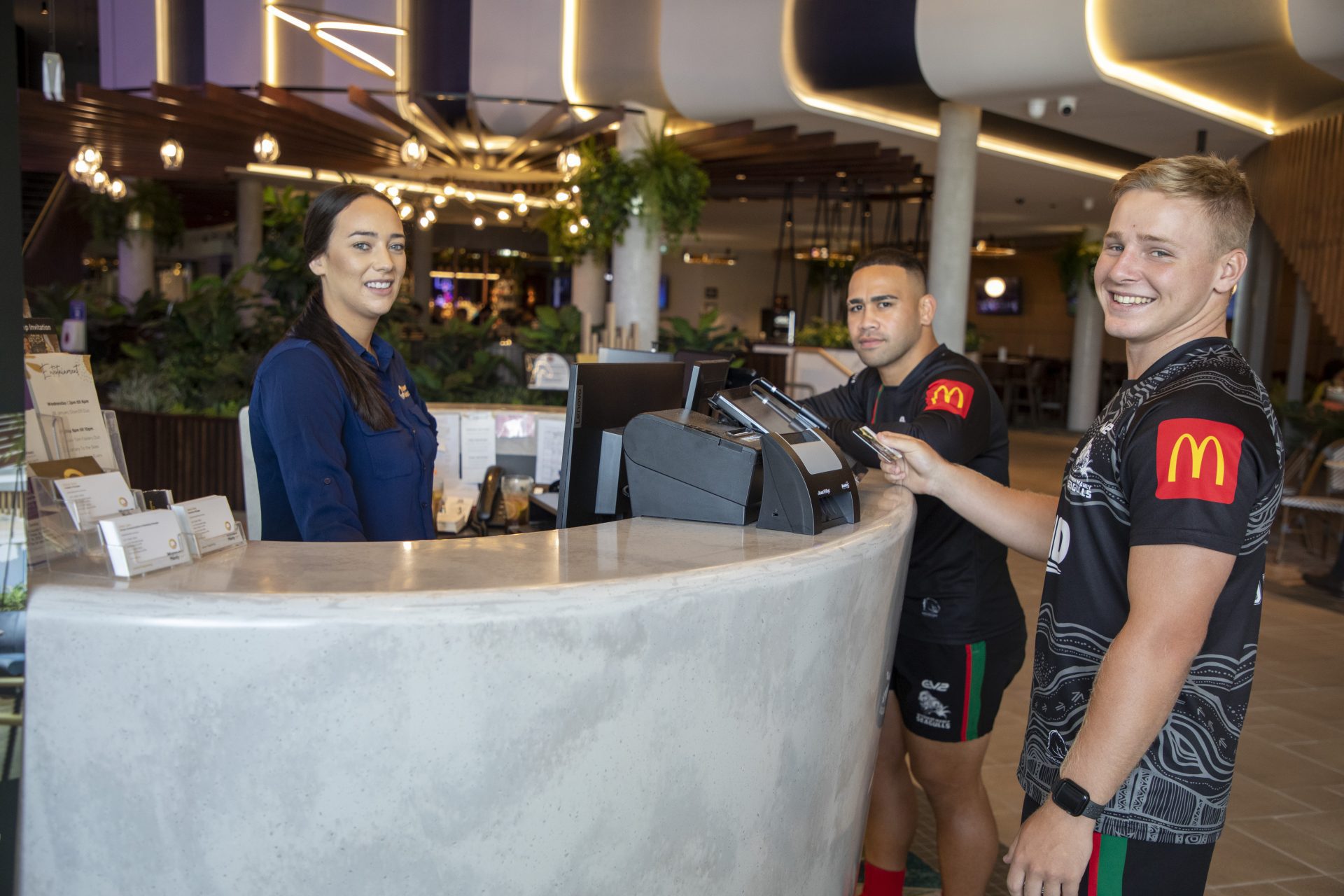 Only $1 Membership
Join today to enjoy all the benefits and facilities of the Wynnum Manly Leagues Club & Fielders Club for $1 or $3 for 3 years
Benefits of Membership
Save $ on food and beverage | Entry in member promotions | Entry into members draw | Free entry in selected members shows
Membership Categories
Full Membership (voting rights) | Age Pensioner Membership | Associate Membership
Note: Three year and annual memberships available for all categories | Photo ID is required for completion of all membership types.
* Terms and conditions of membership are available from reception or clicking the link 
Collection of Online Membership Card
Please see Reception upon entry as proof of identity and payment will be requested upon collection of your membership card.
Your online membership application will stay active for 7 days from application.  After this time, your membership application will be discarded, and a new application will be required.
We look forward to welcoming you as a member of Wynnum Manly Leagues Club & Fielders Club
Membership Application
MOTIF  Bar
Entertainment times & Musicians subject to change without notice
Tuesday 11am - 2pm
3 May Kevin Smith
10 May  Glenn Callaghan
17 May Deana Peher
24 May Rob Rosenlund
31 May Matt Black
Friday 6pm - 10pm
6 May Natalie Gauci
13 May Weeman
20 May Tyla Rodrigues Duo
27 May Erin Jane
Saturday 6pm - 10pm
7 May Down 311 Duo + Music Bingo
14 May Tom Foolery Duo
21 May Max Hoorn Duo
28 May Kaffene
Sunday 2pm - 6pm
8 May Rob Rosenlund
15 May Kyle Bryant
22 May Harry J Hart
29 May Busters Duelling Pianos
Wynnum Manly Leagues Club
92 Wondall Road
Manly West, Qld, 4179
(07) 3906 7800 info@wmlc.com.au