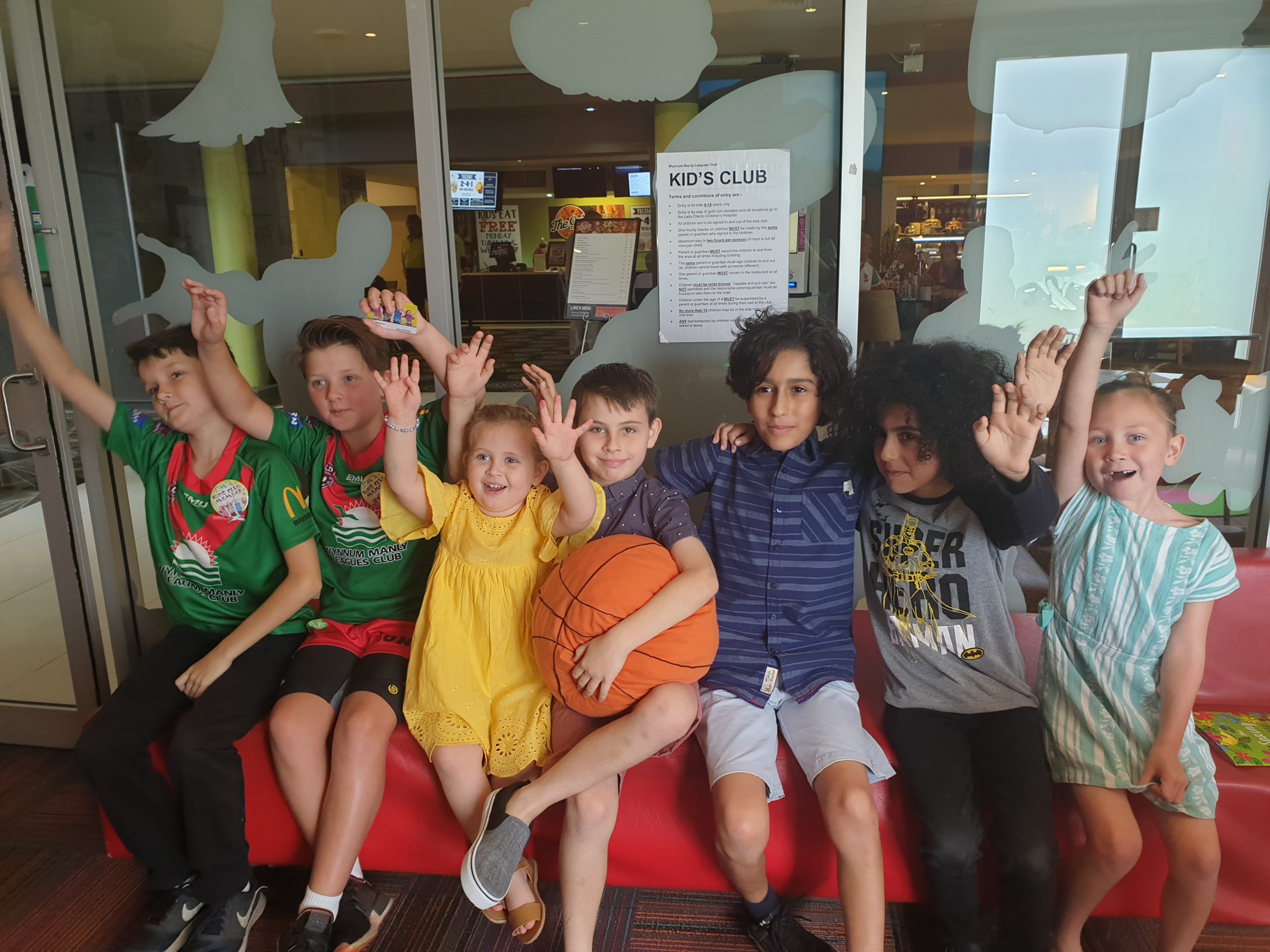 Operating Hours Monday to Sunday from 5.30pm till 8.30pm
In the Kids Club the kids have as much fun as everyone else. This is an unsupervised area.
Children must be supervised by their parent or guardian at all times (Please note that under the liquor act, children in licensed venues must be supervised by an adult at all times).
Wynnum Manly Leagues Club is not responsible for any injury that occurs in the Kids Club, or any lost or stolen items
TERMS & CONDITIONS OF ENTRY
The maximum capacity of children allowed at any one time is 8 in the kids room as per the Qld Government COVID Industry Plan
Entry is for children aged 4-14 years only
No running or jumping is allowed at anytime
No food or drinks are allowed at any time
Children must wear shoes at all times
Opening hours is from 5.30pm till 8.30pm – Monday to Sunday
Please see the Restaurant Manager for any enquiries
MOTIF  Bar
Entertainment times & Musicians subject to change without notice
Tuesday 11am - 2pm
2 August Kevin Smith
9 August Glenn Callaghan
16 August Deana Peher
23 August Rob Rosenlund
30 August Matt Black
Friday 6pm - 10pm
5 August Down311 Duo
12 August CFAM
19 August Down311 Duo
26 August Tom Foolery
Saturday 6pm - 10pm
6 August Eternal Sunshine
13 August Weeman Duo
20 August Liam Bryant Duo
27 August David Hynes Duo
Sunday 3pm - 7pm
7 August Out & About Duo
14 August Jason Towers
21 August Scarlett Gunner
28 August Busters Duelling Pianos
Wynnum Manly Leagues Club 92 Wondall Road Manly West, Qld, 4179 (07) 3906 7800 info@wmlc.com.au