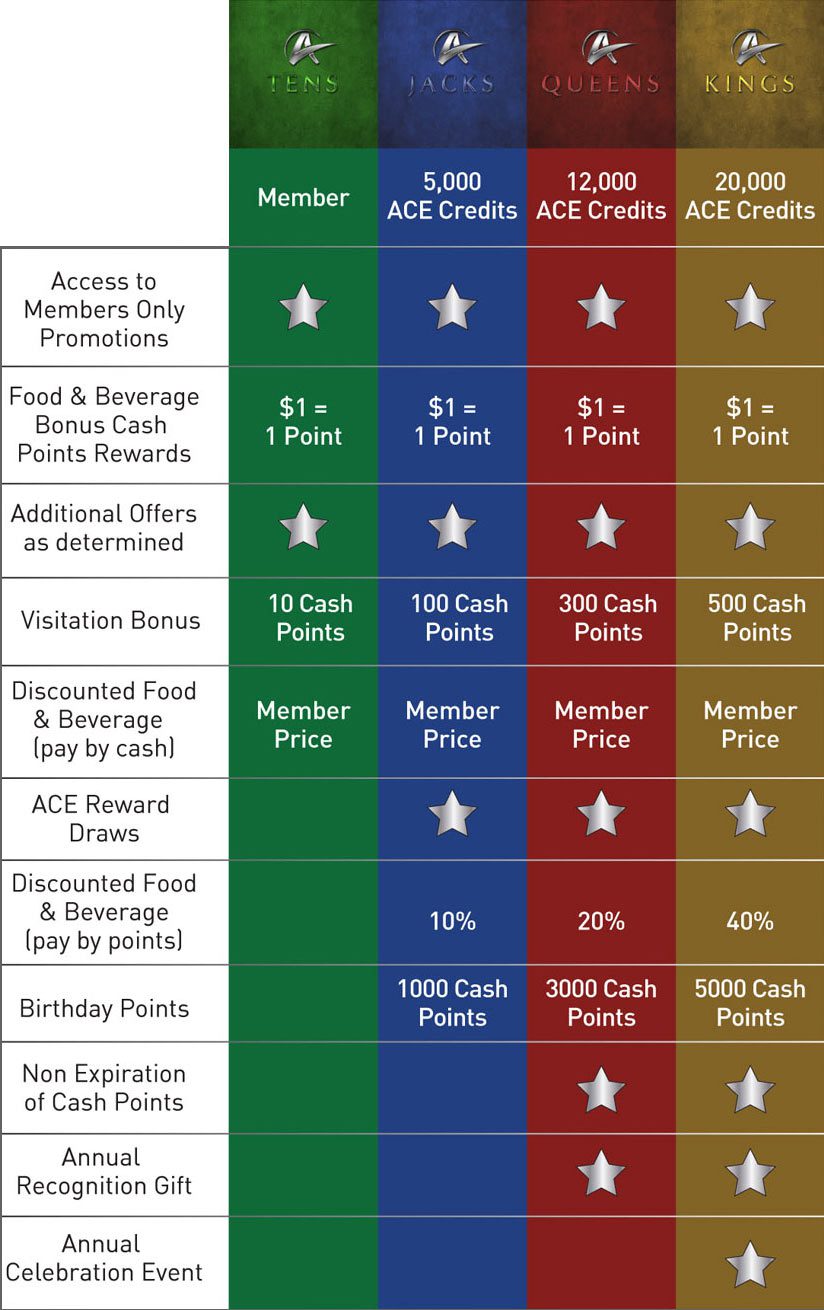 Frequently Asked Questions
Terms and Conditions

What are the Terms & Conditions
Terms and conditions apply to all components of the ACE Rewards Program.
Cash Points expire on a 12 month rolling period.
However, Cash Points for Kings and Queens members will not expire as long as their status is maintained.
ACE Rewards credits expire on a 6 month rolling period.
Membership, tier status, and any accrued ACE Rewards Credits or Cash Points are non-transferable.
Suspended, excluded or expelled members forfeit any ACE rewards Credits or Cash Points.
Wynnum Manly Leagues Club may change, add or delete benefits or change the number of points required to satisfy a certain level at any time at their complete discretion.
Wynnum Manly Leagues Club ACE Rewards Club terms and conditions are final; no correspondence will be entered into.